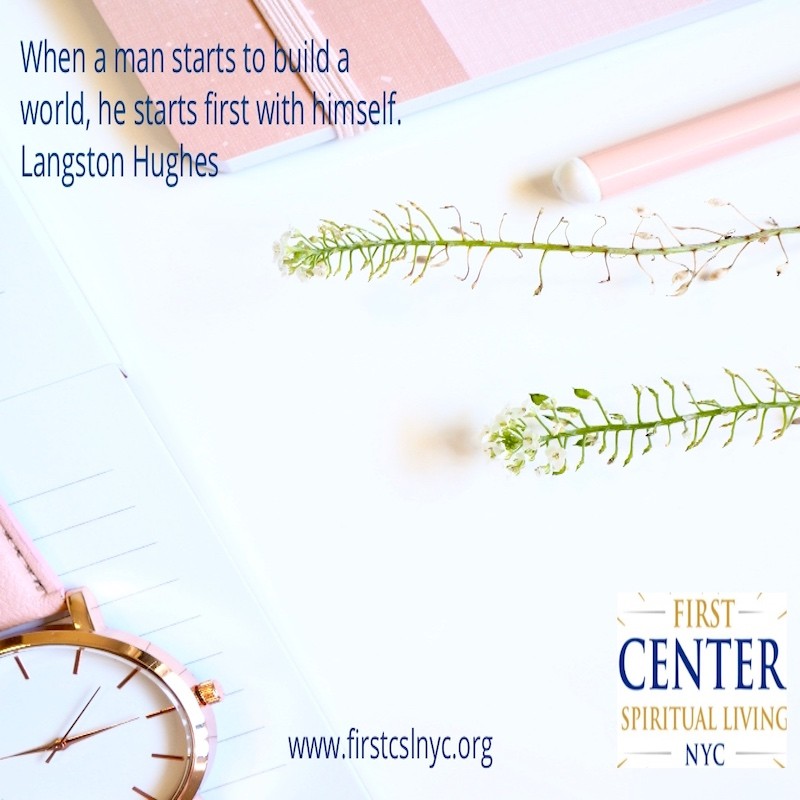 Last Sunday, I started with the famous poem of Langston Hughes "Freedoms Plow", which was written in 1943, I am using phrases from it in this writing.
"When a man starts to build a world, he starts first with himself, out of labor of white hands and black hands, came the dream, the strength, the will, and the way to build America"
Now it is me here, and you there.
I made reference to Emerson's essay self-reliance, if there was ever a time for all of us to concentrate on self-esteem and self-reliance, that time is now said Emerson in so many words.The essay also suggests that we connect with this inner knowing or spirit. What I know in my spirit, is what I must do. It is what concerns me more than the opinions of others.
I said that Frederick Douglas was a contemporary of Ralph Waldo Emerson. Emerson was one of the transcendentalists and fathers of the New Thought movement in America. I illustrated how both valiantly worked with the abolitionists and advocated for one equal and free America.
The talk emphasized that God is within, that there is power for good, greater than we are, and we can use it. This is living the affirmative life and it makes us unflappable even when all is awry.
( We know in time it all is working out ) Emerson would have been suggesting we all wake up and trust ourselves a bit more and trust the givenness of life which is always moving forward. I know it seems like it takes forever, but the reality is life is always healing, building and unfolding in greater ways no matter what it looks like.
Life goes forward. Life's longing for itself and always shows up in greater freedom, expansion, more love and self-expression. We have come a long way and far together. Love and unity will always be the correct answer to any and all divisions, problems between individuals and people. There is no division in the mind of god or spirit.
We are all one with the one life, that life is our life now.
Subscribe to our Newsletter
We'd love for You to join us this Sunday!
Share this post with your friends