The Power of Decision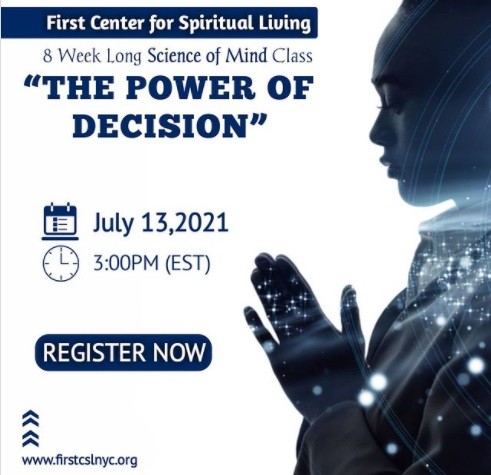 Please call our office on +1 212 688 0600 or email James info@firstcslnyc.org to register for this event. This Science of Mind Class: The Power of Decision is an 8 week program being facilitated by Rev. Robert Villanova and Rev. Judith Byrd-Bullock. The discounted fee is $130 for early birds or ($200 with a $25 per week payment plan).
SOM (Science of Mind) Classes show us how to apply teachings to everyday life. We're studying The Power of Decision by Raymond Charles Barker. We are always making decisions, learn to be more conscious and powerful in your very next decision.  The class meets on Zoom at 3 PM ET. Come experience the fun expansiveness that awaits you in every area of your life.